Monthly Archive:

May 2016
Beauty is what speaks mostly about a woman. Everyone tries to look glamorous and keep up with beauty, that keeps changing in the world. Elements that highlight beauty of a women keep getting new and the various additions to highlight this beauty is practiced all over, in the world. Practicing to be a beautician or a practitioner in specific fields of uplifting beauty is a skilled task, that many cannot engage in. But one who is thoroughly skilled, has the ability to uplift the beauty of a women in anyway.
False eyelashes are one of these trends that have been in the practice of beauty, but today the craze keeps getting newer, with modern developments in false eyelashes. Cost involved in applying such false eyelashes vary today and it also depends on the practitioner you choose with. Many are not skilled, to handle the care of false eyelashes or any forms of lash extensions. It's a skillful job that one needs perfect practice in. many practitioners use training eyelash extensions to get one used to be before permanently fixing or using semi-permanent lashes. It takes a while for anyone to get used to it, this why it is important to choose the right practitioner.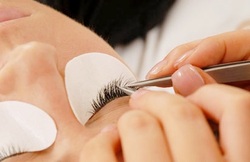 Well established
It is extremely important to ensure that the practitioner you choose, to have your eyelash extensions done with, is well established and has the right license. Not every beautician or practitioner of beauty, is capable of applying false eyelashes. It is important that one Is well trained and skilled to do it. Eyes ones damaged, is hard to recover and can lead to many other complications. This is the very reason, it is important to ensure that the, practitioner is well established and has the right kind of license to practice such beauty remedies.
Know the product
As the one who would be consuming the product, it is best to know what product is being used. It is both the responsibility of the beautician, to inform the client of the product details and at the same time, the duty of the consumer to know what is being used on her. It is best to read about the product, know of any chemicals used that might cause other reactions and know the exact application procedure, before applied. This way it would minimize any complications of not knowing what was applied. It is also vital to ensure that the product is pharmaceutical grade, as it is applied in one's eye. As long as the product is pharmaceutical graded, it is acceptable for applying in the eyes and can cause less trouble, afterwards.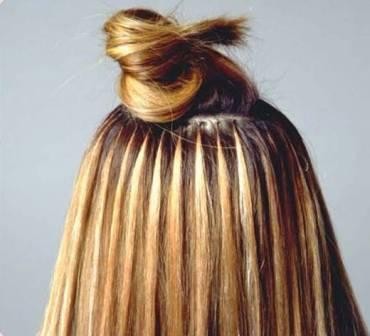 With the pixie cut coming back into style many of us decided to take the plunge and chop off all our hair and while it felt great, it may be time to start growing it back out again. Or perhaps you have had short hair all your life and want to give long hair a try? Whatever your reason for deciding to grow your hair the first thing to remember is that it takes time. The second thing is that you are likely to have a few bad hair days especially when it reaches funny mid lengths. However, if you stick to it, your hair will grow out allowing you to try something different for a while.
Take care of it
While your hair is growing out you need to take good care of it. You need to prevent split ends and make sure that your hair follicles stay strong and healthy. Treat your hair during this phase – use a good shampoo and conditioner and try using a conditioning treatment once in a while for extra shine and to boost hair growth. You can try oil treatments as well, which are great for strengthening hair and promoting growth. Try to stay away from heat based styling tools too for as long as possible – you do not want to damage those ends. Yet another key to making sure that your hair stays healthy and to also promote hair growth is to get frequent trims even while growing out your hair. Trimming an inch off every few months will prevent split ends from forming and you can make sure that your hair does not get unruly or start looking like a messy mop.
Have fun with it
Growing out your hair is a long and tedious process but you can definitely break up the monotony of getting it to grow to your shoulders at the very least by having fun with styles. You also get the chance to see which length you like best – do you like it at ear length, collar, and shoulder or longer – this is your chance to find out. If you cannot wait for your hair to grow out you could consider getting tape hair extensions in Melbourne.
These are easy to put in and can help you transition from short to long hair without the awkwardness of in between lengths. Tape hair extensions are also a great way to play with hair colour and texture without using dyes or styling tools during the phase of growing it out.
Accessories are your friend
You will also want to buy clips, head bands and other hair accessories like barrettes to get you through the process of growing out your hair. Adding some sparkle through a clip or keeping unruly hair under control can all be managed with a few bobby pins and styling mousse. Those will be your new best friends until you are happy with the length of your hair!