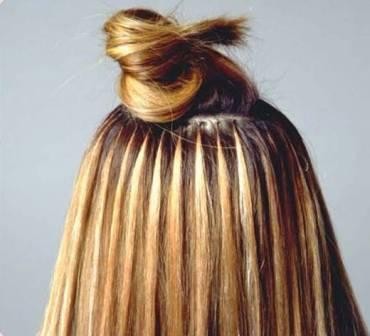 With the pixie cut coming back into style many of us decided to take the plunge and chop off all our hair and while it felt great, it may be time to start growing it back out again. Or perhaps you have had short hair all your life and want to give long hair a try? Whatever your reason for deciding to grow your hair the first thing to remember is that it takes time. The second thing is that you are likely to have a few bad hair days especially when it reaches funny mid lengths. However, if you stick to it, your hair will grow out allowing you to try something different for a while.
Take care of it
While your hair is growing out you need to take good care of it. You need to prevent split ends and make sure that your hair follicles stay strong and healthy. Treat your hair during this phase – use a good shampoo and conditioner and try using a conditioning treatment once in a while for extra shine and to boost hair growth. You can try oil treatments as well, which are great for strengthening hair and promoting growth. Try to stay away from heat based styling tools too for as long as possible – you do not want to damage those ends. Yet another key to making sure that your hair stays healthy and to also promote hair growth is to get frequent trims even while growing out your hair. Trimming an inch off every few months will prevent split ends from forming and you can make sure that your hair does not get unruly or start looking like a messy mop.
Have fun with it
Growing out your hair is a long and tedious process but you can definitely break up the monotony of getting it to grow to your shoulders at the very least by having fun with styles. You also get the chance to see which length you like best – do you like it at ear length, collar, and shoulder or longer – this is your chance to find out. If you cannot wait for your hair to grow out you could consider getting tape hair extensions in Melbourne.
These are easy to put in and can help you transition from short to long hair without the awkwardness of in between lengths. Tape hair extensions are also a great way to play with hair colour and texture without using dyes or styling tools during the phase of growing it out.
Accessories are your friend
You will also want to buy clips, head bands and other hair accessories like barrettes to get you through the process of growing out your hair. Adding some sparkle through a clip or keeping unruly hair under control can all be managed with a few bobby pins and styling mousse. Those will be your new best friends until you are happy with the length of your hair!